| | |
| --- | --- |
| D.C. Davis Family Closely Linked To Gray County History | |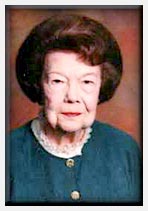 David Crockett Davis, born in 1854 at Joplin , Missouri , was working as a carpenter in Whitt, Parker County , Texas , in 1884 when he married Fannie Abbott who was born in Bosque County in 1867. They moved to Dodge City , Kansas , where D.C. was in the cattle business. Their son, Clade, was born at Dodge City in 1886.

One year later they traveled by covered wagon to Mobeetie , Texas , where D.C. worked as a carpenter and cut wood to make caskets for government use at Fort Elliott . Clem was born at Mobeetie in 1890.

D.C. filed on land on the North Fork of Red River about 10 miles east of Lefors. He paid for the land by hunting and raising horses. He and his father, Almarien Davis, had a spread of 22 sections of ranch land. They had a two-room sod house and a dugout. Mel was born near North Fork in 1891 and Maye in 1893.

Taking family cow-hands, the D.C. Davis family went in covered wagons to buy cattle in Cheyenne , Oklahoma and stayed there for several months. Anglus Barton was born at Cheyenne in 1894.

David Crockett, Jr. was born at Miami in 1898. Since the only transportation was by wagon or horseback, D.C. stayed at North Fork to care for the family while Fannie was in Miami . Later, the seventh child, Fannie, was stillborn.

Maye Davis Skaggs wrote that church services at North Fork were camp meetings under grape arbors. About eight or ten families came in covered wagons with chuck boxes. Water was obtained from springs that flowed out of the rocks beside the river. Food was cooked over open fires and people used kerosene lanterns to light their way around the camp ground.

In the early 1900s, D.C. and his father sold their land to Tom Bates and bought four sections up on the plains and eight sections of farm land. They broke out sod land and planted wheat, corn and other crops.

The D.C. Davis family was living on their farm about 12 miles east of Pampa in 1906 when the first two carloads of wheat left Pampa in boxcars. The wheat was raised on the Davis farm which was later the site of the Pampa Army Air Force Base and is now the location of Moody Farms.

In 1907 D.C. Davis and his brother, Alexander Ellison Davis, built a lumber yard near the 100 block of North Frost in Pampa . At that time lumber used for building purposes had to be shipped in from other places because there was no suitable lumber on the high plains. This was the reason that many of the early settlers of Gray County lived at first in dugouts.

The Davis men were talented carpenters and many of the early homes in Pampa were built by Walter E. Davis and Lester Davis, son and grandson of A.E. Davis. Lou Ollie Davis, sister of A.E. and D.C. Davis, married George Henry Saunders, the first county judge of Gray County .

Clade Davis, son of D.C. and Fannie Davis, was a pupil at the school in Lefors for its second year when there were only 14 pupils. The school was a small one-room building set on poles to keep it above water at all times. Cottonwood , chinaberry, hackberry and walnut trees furnished shade and limbs for swings. Drinking water was dipped from the river.

A.B. Davis attended Highwindy school when it was moved to its last location as a school and was known as the Davis school. It was first on the northwest corner of Block M2, Section 145, but later moved one mile south to the northwest corner of Block M2, Section 146. This last location was across the road from the Davis house. The last year school was conducted there was 1928-1929.

When A.B. attended that school, J.A. Paris was the teacher. Pupils were permitted to study in an arbor outside the building until time for them to recite their lessons. School was held only during the summer months because there was no wood for heating in the wintertime.

A.B. said that some former slaves came to the Panhandle with D.C. and Fannie Davis. One of them was a woman who taught the Davis boys to smoke a "peace pipe." Tobacco was hauled in barrels and the Bull Durham was packed in gunny sacks. Before his death in 1991, A.B. Davis was a valuable source of information concerning the history of Gray County .

Mel Davis was a rancher and farmer on land bought by his father (Sections 8,9,12 and 13 of Block 1 of the Alexander, Crain, Harris and Brooks Survey). After the oil industry began to boom in 1929 and 1930, the Mel Davis lease was listed among those most productive. Mel Davis and J.M. Shaw are credited with having developed the townsite of Lefors and adjacent lands after the discovery of oil and gas. Mel helped to obtain the right-of-way for the Fort Worth and Denver Railroad built through Lefors in 1932. The first train on the new line gave free rides to Childress and back. Mel secured the land for the Mel B. Davis Girl Scout Camp. He died on August 18, 1946.

On August 7, 1918 Melvin B. Davis married Vera Anne Sloan, daughter of Charles P. and Tallulah Sloan. As a little girl, Vera could play the organ when her feet barely touched the pedals. On Sunday evenings she would stroll with Miss Clara Deen (the schoolteacher) to a home where people would gather to sing sacred songs and then play hoe-downs. Vera played the organ while Tallulah Sloan and Clara Deen played violins.

Vera was a tireless worker when the White Deer Land Museum was being developed and gave much of her time and talents in helping to prepare and display many of the exhibits. After her death on January 1, 1972, her family and friends paid tribute to her memory by establishing a memorial and tribute fund at the museum.

Mel and Vera Davis were the parents of Billy Boyd Davis of Pampa and Doris Anne Rinehart of Lamar , Colorado . Billy B. Davis, who followed his father and grandfather in ranching near Lefors, was a board member of the Top 0' Texas Rodeo Association in 1958. He helped to organize the Calf Scramble which was made a featured attraction.

Billy B. and Nancy Davis are the parents of James Boyd Davis and Robert Alan Davis of Tucson, Arizona. James Boyd "Jim" and Pernie Fallon Davis live in a Santa Fe-style house on their ranch six miles north of Alanreed. They are engaged in agri-business and are raising Chiangus (key-angus) cattle in an area where four generations of Davises have ranched.

---